Designs and a logo, oh my!
Well, it's been a bit of a complex year so far eh? With Covid-19 causing all kinds of challenges in our lives, and my life is no exception, writing for this blog has been pretty low on the list of priorities.
On the positive side, I have been thinking about and working on sharetheirday (mostly) consistently over the past few months. I've been keeping going with the progress log, and it's nearly 20 pages long so far.
Where am I?
Other than now living in a different part of London (as per life challenges mentioned), I'm grateful to share that I'm pretty much complete on the design.
After iterating on a couple of versions of the mobile app design, and keeping simplicity in mind, I've ported the initial design over to a responsive desktop/mobile web app design.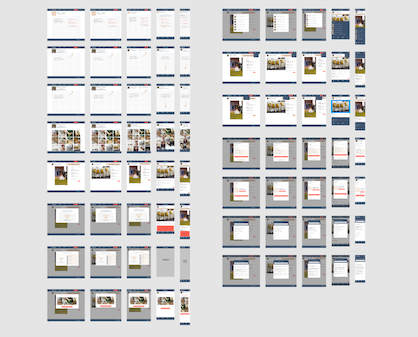 Normally I wouldn't try to design so much up front, preferring rough sketches and quick iterations in the browser, but the process has lead to a number of a-ha moments and changes of direction that would have probably been tougher to follow if I was already building the tech.
A bit of outside help
After a few goes at redesigning the logo, which I originally had designed by a friend back in 2007, I realised that logo design is not really in my mixed bag of strengths.
Although, the original sketch I made of the BorrowMyDoggy logo on the weekend I met my cofounder has held up for nearly 8 years so far...
Reaching out to a number of designers on Dribbble, I got Dalius on board with my vision, and we got working together on the new version of the sharetheirday logo.
After a few iterations, we arrived at a version that I really liked. It was a great experience, and I'd recommend Dalius if you need help with logo design.
I'm proud to share the final version with you here: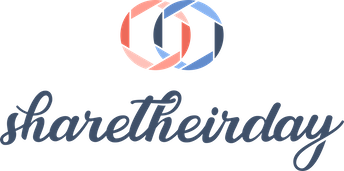 What's next?
Now that I've got the initial designs in the bag, it's time to start thinking about the technology that will make sharetheirday come to life.
I find the state of modern web application technology to be fascinating, and with 20 years of experience under my belt, I'm excited to start sharing my thinking and decisions around technology & product that will lead to sharetheirday launching in the not too distant future.